Upholstery and Carpet Cleaners Dolgellau
"I cannot fault the cleaning of my sofa, chair and three rugs. All came up like new! "
Elizabeth Fox
Rating ★★★★★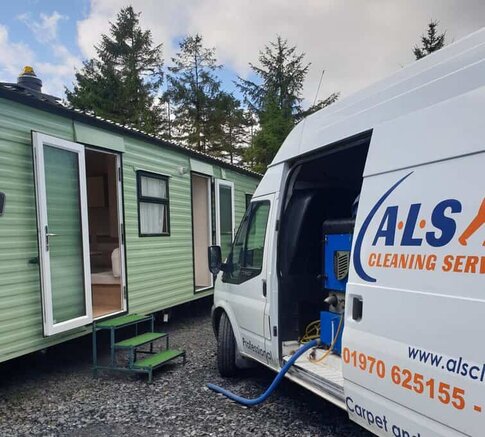 Why ALS Are Number One
Both residents and business owners in Dolgellau invest in beautiful carpets, upholsteries, and area rugs to make their properties safe and comfortable. They usually choose the number 1 carpet cleaning company in Dolgellau to protect their investment. The number 1, top-rated, most trusted upholstery and carpet cleaners use state of the art equipment and cleaning solutions to deliver a high level of service.
The HydraMaster Titan 575 truck-mounted machine plays a key role in the success of our company. It reduces the need to refill the freshwater tank or empty the recovery tank to get the job done faster. The workforce's years of experience have honed their skills to ensure high-quality carpet cleaning with minimal disruption to normal daily activities.
You can find out why we are a popular choice is Dolgellau from our reviews on Facebook and Google. Our loyal customers are the reason why we have managed to remain on top and the best among the upholstery and carpet cleaners in Dolgellau.
Our carpet cleaning service is designed to be hassle-free. The team can restore your carpets to their original condition without the unsightly stains and bad odours. Most of our repeat clients are happy and satisfied customers and would gladly recommend our company to anyone.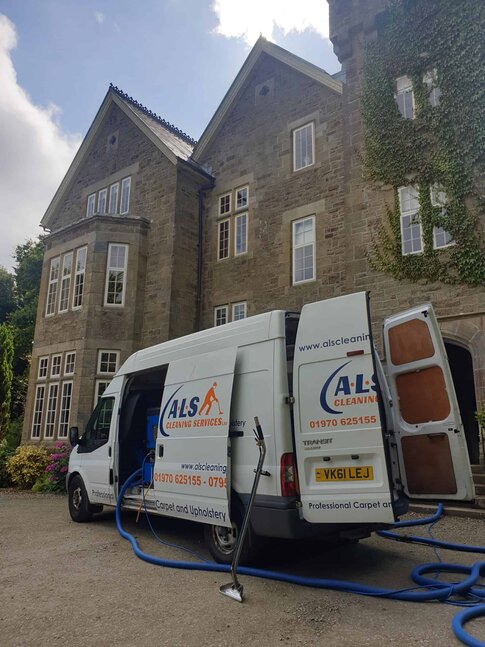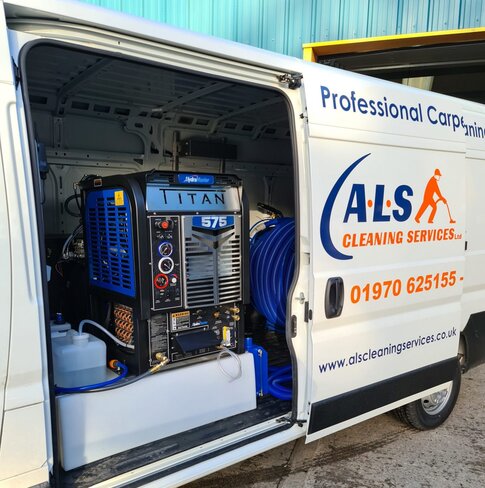 The Hydramaster Titan 575 is the best money can buy!
High-Tech Carpet Cleaning Equipment
We have invested in a 'Hydra Master Titan 575' truck-mounted carpet cleaning machine which is the best cleaning machine available in this line of service.
Our unique Hydra Master cleaning system is fixed to our vehicle, has an integrated power source and comes replete with its own supply of fresh water offering unmatched upholstery cleaning services in Mid Wales.
Our cleaning solutions are also very effective at bringing a new life back to upholstery such as sofas and other furniture.
Unparalleled Efficiency & Results
Currently the 'Hydra Master Titan 575' is the market leader of carpet cleaning machines and we believe that it more than lives up to its name.
Unlike many of our competitors, we do not rely on machinery that drains the resources of your property and there is no need for concern regarding heavy, cumbersome equipment which has to be transported throughout a location during an upholstery or carpet cleaning session.
Here at ALS Cleaning Services we offer a system which is far more efficient than portable carpet cleaners and the results are unparalleled.