Pressure Washing Services: Driveways, Patios & More
"Fantastic cleaning company, the BEST in Aberystwyth! Could not fault their service and professionalism. "
Craig Rich
Rating ★★★★★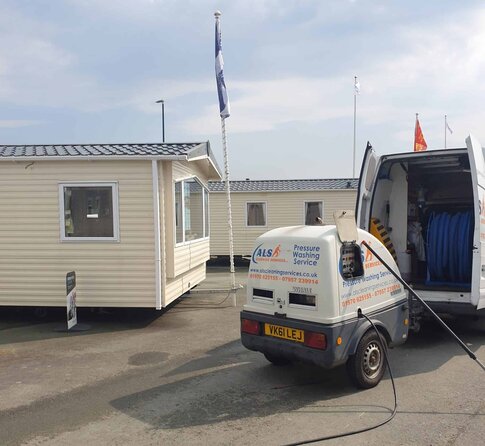 Tired of dirt, grime, mildew and algae your home and garden? Do you wish your home, driveway, pavement, patio and deck was spic and span? Well, worry no more! ALS Cleaning Services's pressure washing service will give your property a thorough clean.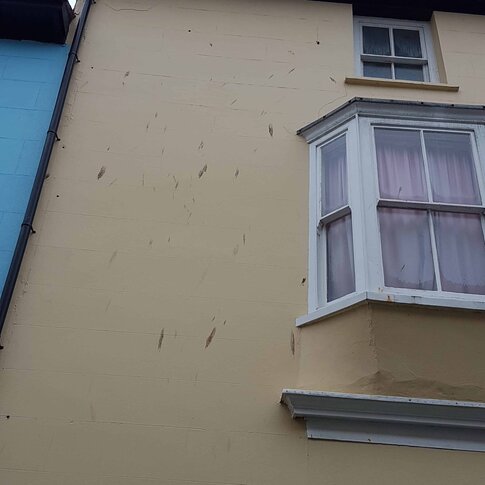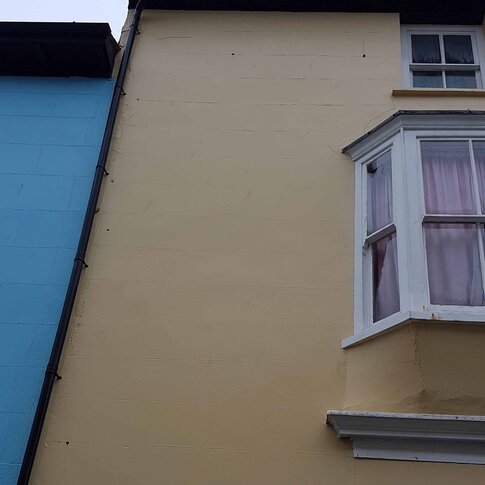 High Pressure Cleaning Equipment
ALS Cleaning Services is one of the leading professional residential and commercial cleaning service providers, servicing Aberystwyth, Ceredigion, Powys, Gwynedd and nearby areas for over 10 years now. We provide state of the art Pressure Washing services that enhance the life span of your property.
The best part is that our Pressure Washing Services are suitable for any surface, be it concrete cleaning, exterior wall cleaning, sealing or any other. Not only that, we also do conservatories and high level window cleaning with our water fed pole system.
Why Choose ALS?
Use of modernized pressure washing technology: We use state of the art, fully modernized Falch 750 tdh trailer pressure washer for pressure cleaning your driveways. This German engineered equipment is known to be a high pressure, high temperature machine that can be easily adjusted to the required pressure to cater to delicate surfaces, without any scope of damage. It is capable of operating at up to 155 degrees.
A holistic approach to Pressure washing: We provide comprehensive pressure washing services for myriad surfaces including block paving, concrete driveways, slabs, driveways, patios, wood deck, stone walkways, building exteriors and more.
Specialty services: We also cater to several specialty applications of Pressure Washing services in areas like tennis courts that have high chances of wear and tear with time.
Pre-Inspection: Irrespective of the kind of surface, before initiating the cleaning process, we assess your area and even lower the pressure to allow soft wash leaving no room for damage to the render.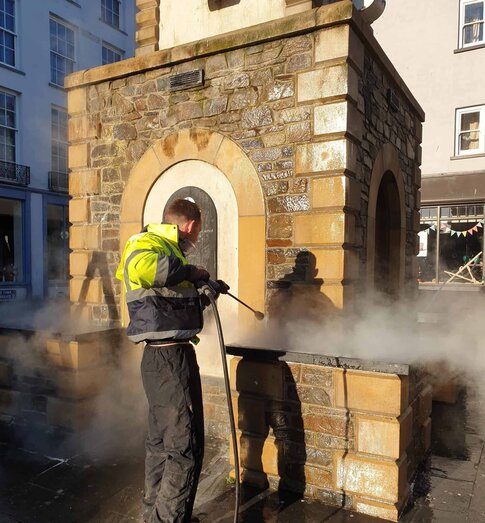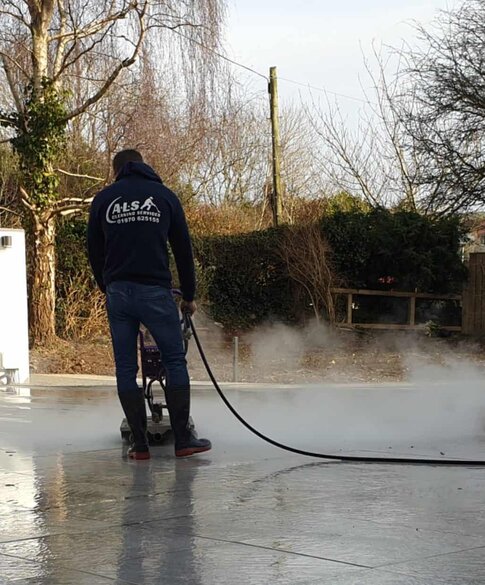 Driveway Cleaning
Your driveway gets exposed to fuel emissions and grime on a continual basis that often goes unnoticed. Pressure washing is an excellent way to remove dirt, filth and salt deposits from weathering that builds over time in your driveway. The use of cold water, coupled with modernized machinery makes your concrete look sparkling for months, making heads turn around your neighborhood.
Patio Pressure Washing
We are known to offer our Pressure Washing services for patios that helps in removing built-up dirt, sediment, moss and other debris that gets accumulated over time over the concrete floor slabs. Not only that, we also clean fascia and gutter exteriors that turn green due to the growth of algae, leading to discoloration that makes your patio look unwelcoming and dull.
Building Exteriors & High Level Cleaning
Does your building's exterior leave a stain on your visitor's impression? Our pressure washing system is highly effective at cleaning the exteriors of buildings. We specialise in the removal of bird excrement and telescopic pressure washing for high rise buildings.
Why use a Professional?
Effective for removal of dirt, debris and sediment from your driveway and patio.
Reduces wear and tear by rendering your space free of mold, algae, lichens, insects, weeds and more.
Cleans and brightens fences, playground equipment and more in your outdoor spaces.
Inculcates clean and healthy environment for kids at home.
Prevents growth of plants at places where they should not.
Removes all kinds of stains from driveways and walkways.
Prepares your space for future painting and staining spree.