Window Cleaners Aberystwyth
"Friendly, professional, thorough and honest. Couldn't be more pleased."
Jeremy Christakis
Rating ★★★★★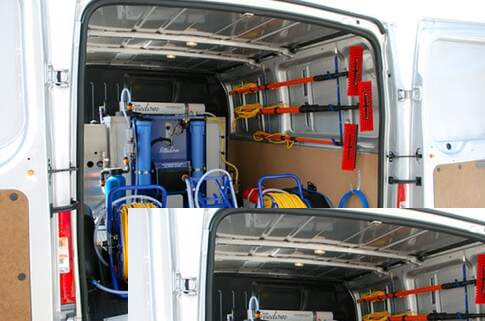 Our modern method of window cleaning for residential and commercial properties eliminates the use of ladders, lifts or scaffolding in difficult to reach places.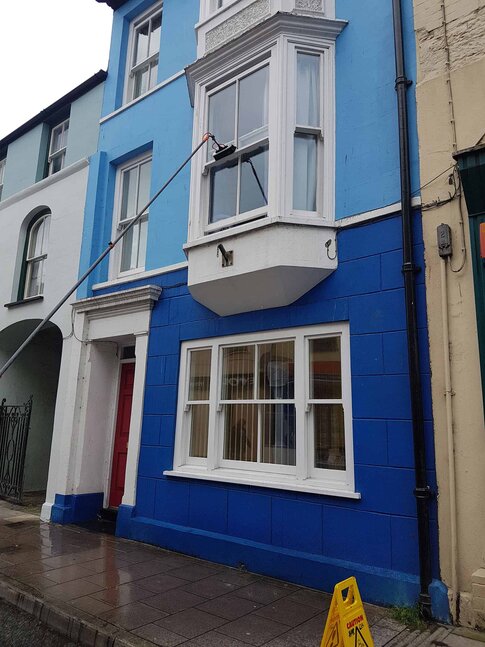 How it Works
The dynamic new system combines purified water with a telescopic pole and brush. Cleaner windows with an exceptional level of clarity are achieved with greater flexibility.
The extendable water-fed pole system has a soft filament brush at its end. Purified water is delivered to the brush to allow an efficient window cleaning service from ground level up to a height of 50 feet. Pure water is used because of its enhanced results.
Unlike tap water that contains many minerals and impurities; pure water has passed a de-ionizing process to completely purify water. This produces a film-less, smear-free surface to make sure that windows at you residential or commercial properties look their very best.
Why hire window cleaners that use a water-fed pole system?
Safety: potential accidents and inconveniences are reduced if not eliminated because the team works from the ground level. Since our pole reaches a height of 50 feet, ladders and other equipment are no longer necessary for hard-to-reach places.
Environmentally friendly: de-ionized water is a reactive substance that can quickly and efficiently dissolve small substances. Tougher particles will be tackled by the soft filament brush while consistent water flow makes the window streak-free and gleaming. The need for detergents and chemicals that harm the environment is eliminated.
Convenience: our cleaning service results are enhanced with minimum inconvenience to customers. Privacy is ensured with minimal disturbances to the normal daily activities of customers. The process of window cleaning is faster and more efficient.
Cleaner glass: windows look flawless and spot-free when cleaned with pure water. Using normal tap water results in glass with milky white residue due to mineral content. When pure water is used to clean windows, they remain perfectly clean for longer.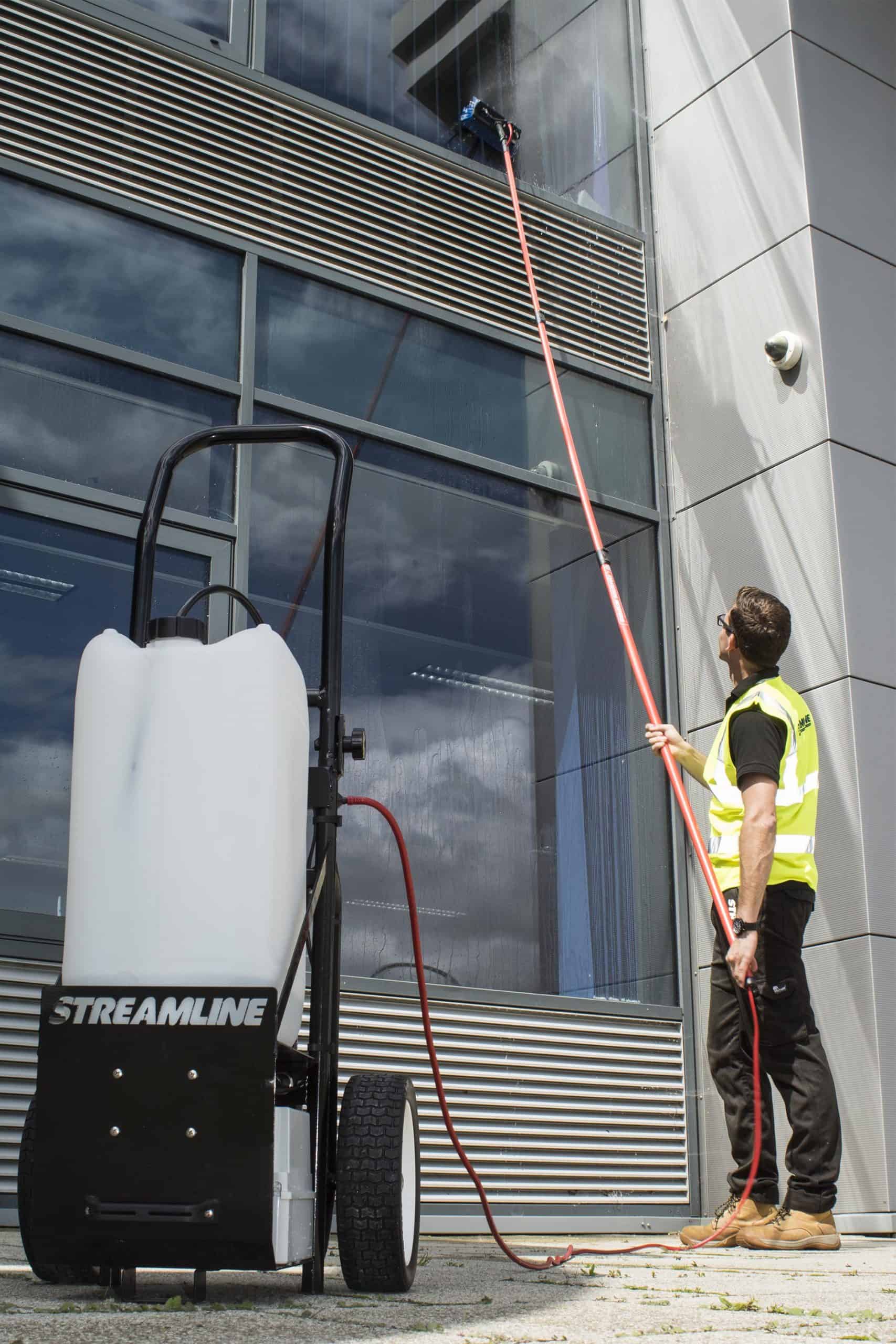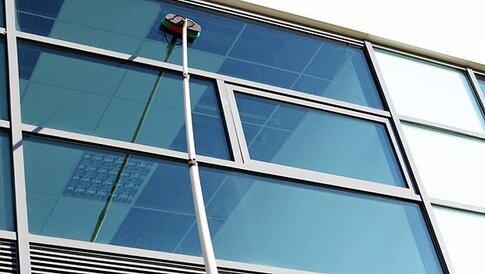 If you need a reliable exterior cleaning service that includes gutter cleaning in the Mid Wales area for your summer houses, caravans, residential or commercial premises, ALS can help! For window cleaners in Aberystwyth, get in touch today.